The Role of Cell Phone Lock Boxes in Today's Digital Age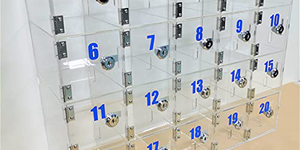 Cell phone lock boxes, also referred to as mobile device lockers, are an increasingly popular solution for managing the use of personal electronic devices in a variety of settings, including educational institutions, workplaces, and healthcare facilities. These specialized containers or lockers serve as a physical barrier to prevent the unauthorized access or use of mobile devices, thereby enhancing security and reducing distractions.
The utilization of cell phone lock boxes can have a significant impact on the overall productivity and security of an organization. In a classroom setting, for example, the use of mobile devices can be a significant distraction for both the user and those around them. By securely storing these devices during class time, the use of cell phone lock boxes can help to minimize distractions and promote a more focused and productive learning environment. Additionally, the storage of electronic devices in a secure location can also help to prevent theft or loss of valuable equipment.
A variety of cell phone lock box designs are available on the market, each with their own unique features and capabilities. Physical lock boxes, for instance, typically feature a lock and key mechanism for securing the stored devices, while digital lock boxes may utilize a combination or biometric security system. Some designs may even combine physical and digital security features, providing an added layer of protection for the stored devices.
The appropriate selection and use of cell phone lock boxes can vary depending on the specific setting. For example, in a school or university setting, lock boxes may be placed in classrooms or lecture halls, while in a healthcare facility, they may be used in patient rooms or waiting areas. In a corporate setting, they may be placed in conference rooms or other common areas.
When considering the purchase of a cell phone lock box, it is important to take into account the specific needs of the organization. Factors such as size and capacity, security features, and durability and material should all be taken into account to ensure that the chosen solution meets the needs of the organization.
The use of cell phone lock boxes can be a highly effective solution for managing the use of personal electronic devices in a variety of settings. By enhancing security and reducing distractions, these specialized containers or lockers can help to promote a more focused and productive environment. Organizations should carefully consider their specific needs and choose the appropriate cell phone lock box design to meet those needs.
---
Also in Buyer's Guide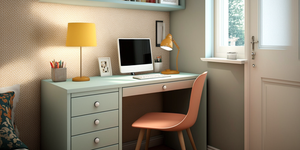 A
small computer desk
is a great option for those who need a space to work on their computer, but don't have a lot of room to spare. These desks are designed to be compact, so they won't take up too much space in your bedroom. Plus, with a variety of finishes and styles available, you'll be able to find one that perfectly matches the aesthetic of your bedroom.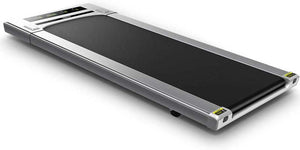 The Rhythm Fun Treadmill is well-suited for those who are looking to incorporate a low-impact cardiovascular workout into their daily routine. The ample running surface, in conjunction with its noise reduction and shock absorption features, make it a comfortable and safe option for beginners or seniors. Furthermore, the device's smart features, such as the LED display, smart remote, and workout app, enable users to easily monitor and track their progress.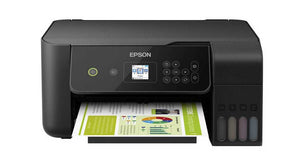 The Epson Ecotank ET-2720 and ET-2760 are both multifunctional printers that offer high-volume ink refilling systems and a surplus of features catering to the needs of domestic and professional users. However, when it comes to sublimation capabilities, the ET-2760 presents a more viable option.